Public Use
In general, trust lands are open to the public for responsible recreational activities, including hunting, fishing, hiking, camping, and off-highway vehicle riding. Unlike public lands, trust lands are not held in the public trust, rather, they are held in trust for 12 beneficiaries, defined and designated by Congress at statehood.  As such, recreational and other public access may be restricted, routes terminated, or areas closed at any time.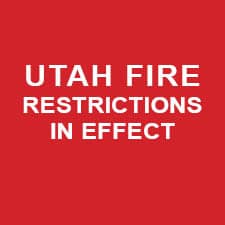 OPEN CAMPFIRES PROHIBITED
FIREWORKS ARE ALWAYS PROHIBITED ON TRUST LANDS
Remember public access is a privilege granted by trust land beneficiaries. Please be respectful and help to protect resources for trust beneficiaries and continued access.
Permits are required for all commercial use and some non-commercial use, including large group activities. Click on an activity to learn more: