Grazing Program

SITLA 2023-24 Grazing Rates:  $6.65/AUM (Standard); $11.66/AUM (Block) – plus a $0.10/AUM Weed Fee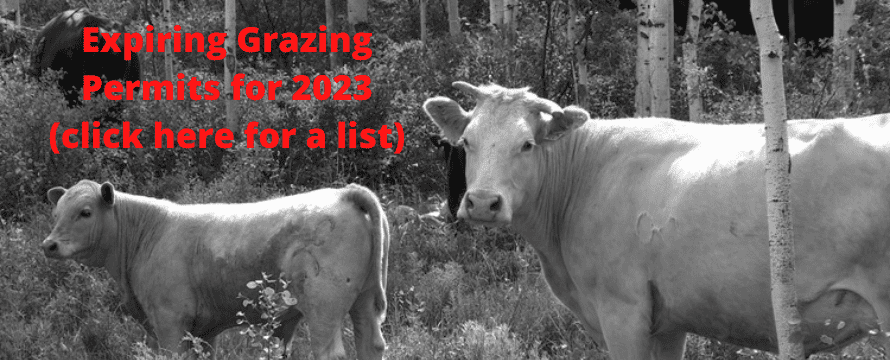 Most trust lands are scattered within Bureau of Land Management (BLM) allotments and are permitted to BLM permittees. However, there are a few blocks of trust lands that are fenced separately from federal allotments and are currently permitted at premium rates. Trust land grazing permits have 15-year terms, but can be cancelled with a 30 day notice for a higher or better use.
Each year, competitive bids for expiring permits will be accepted during the month of April.   Those permits which are expiring June 30 of the current year and will be offered competitively will be posted on the website by February 1 each year.  Click here for more information about the grazing permit competitive bidding process.
NEW REQUIREMENT:  All applications, renewals, assignments, and subleases must include a copy of the brand registration card.

The following forms can be used to facilitate your grazing permit:
Grazing Permit Application – Apply for new grazing permits on trust lands available and suitable for grazing. This form must be accompanied with a $75 application fee and the first year's grazing assessment and weed fee.
Grazing Permit Assignment Form (Individual) and Grazing Permit Assignment Form (Corporation) – These forms are used to transfer grazing permits from one permittee to another with existing terms and conditions.
Grazing Range Improvement Application – This form must be submitted to apply for range improvement on trust lands such as wells, troughs, ponds, seeding, fences, etc.
Grazing Application for Reduced Use or Non-Use – Trust lands allows for reduced use or non-use of grazing permits for emergencies only, such as drought. This form must be accompanied by a $20 processing fee.
Grazing Subleasing Application – This form must be submitted and approved before a grazing permit can be subleased to another individual. The sublease fee is $1 per AUM or a 50:50 split of sublease rate profits.
Grazing Assignment of Collateral – This form is used to collaterally assign the permit to a bank or lender who has a lien on the purchase of a grazing permit. It must be accompanied by a $50 application fee.
Contact information for the grazing program:
Scott Chamberlain




(435) 893-2979 or (435) 979-6494




Southwestern Utah (see map)

Slate Stewart




(435) 893-2981 or (801) 455-5804




Southeastern Utah (see map)

Ethan Hallows
(801) 538-5134 or (435) 503-2118


Northern Utah (see map)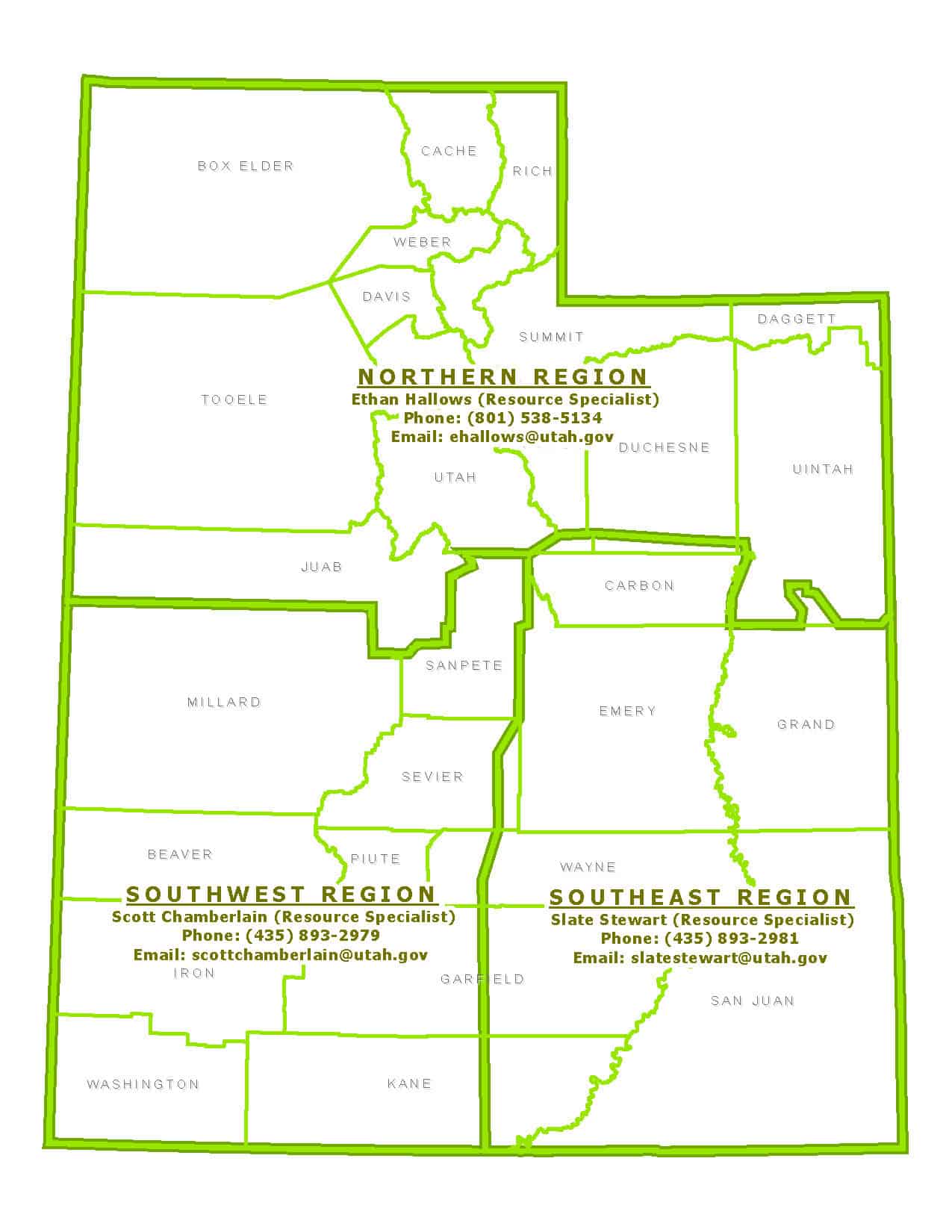 (click on the map for larger view)