Manila West (PS 8572)
Auction Date:
May 25 2016
Minimum Bid:
Minimum Acceptable Price is $38,000.00

SOLD for $40,050
Acres:
1.10 Acres, More or Less
General Information

CLOSING COSTS:

These costs cannot be financed and are in addition to the 10% down payment.  All closing costs are due from the prevailing bidder at the auction.

| | |
| --- | --- |
| Appraisal Costs: | $825.00 |
| Cultural Resources Survey: | $500.00 |
| Legal Advertising Cost: | $135.00 |
| Sale Processing Charge: | $500.00 |
| Application Fee: | $250.00 |
| TOTAL CLOSING COSTS: | $2,210.00 |

Legal Description:

Township 3 North, Range 19 East, SLB&M

Section 13:  SW¼SE¼ (Within)

Beginning at a point 1320′ N & S 89°59'E 129.05′ from the S¼ corner of Section 13, Township 3 North, Range 19 East, SLB&M, and running thence S89°59'E 127.23′; thence S24°02'E 384.25′; thence S54°45'20″W 55.0′; thence S47°09'20″W 65.75′; thence N24°02'W 468.0′ to the point of beginning.

Location and Access:

The property is located within the city limits of Manila with access from 2nd North Street.

Other:

This property features great views of Flaming Gorge Reservoir and the surrounding area. It is conveniently located near Manila High School and Manila Elementary School. There are abundant recreational opportunities nearby with Flaming Gorge National Recreation Area, the Ashley National Forest, and the Uinta Mountains just minutes away. Manila is a quiet and small community located three hours from Salt Lake City and just over an hour from Vernal.

Approximately half of the property is gently sloping and potentially suitable for building with the remainder consisting of a steep, rocky hillside. Elevation ranges from 6,500 to 6,650 feet. Vegetation is mainly grasses and sage-brush with some pinyon-juniper on the hillside.

The property is surrounded by privately owned lands. There are single family residences located immediately adjacent to the west and south, with the remaining adjacent lots being vacant.

Acreage:

1.10 acres, more or less

Water:

There are no water rights associated with this property. Culinary water service is provided by the city of Manila. Interested parties should contact Manila city regarding the availability of water service, hookup fees, and other pertinent information.

Utilities:

All utility services are available in the immediate vicinity of the property. Interested parties should contact individual utility providers regarding the availability of service, hookup fees, and other pertinent information.

Zoning:

The property is zoned R-1-8 by the city of Manila. This zone allows for the construction of a single-family residence with a minimum lot size of 8,000 square feet. Interested parties should contact the city of Manila for further information on permitted uses and zoning restrictions.

Financing:

Financing will be offered for this parcel.  A down payment of 10% and closing costs will be due at the auction.  The remaining balance can be financed at a variable rate of prime plus 2.5% for a 20 year term.
Encumbrances

Mineral Leases:

None

Surface:

Daggett County records indicate that rights-of-way for three power lines cross the larger 40 acre parcel (SW¼SE¼ of Sec. 13) of which the subject property is a small portion of. These rights-of-way were issued in the 1950's and are currently recorded in Daggett County records as follows:

Entry No. 12994, Book 34, Page 328, recorded 2/3/1984 by Bridger Valley Electric Assn.
Entry No. 12982, Book 34, Page 316, recorded 2/3/1984 by Bridger Valley Electric Assn.
Entry No. 12980, Book 34, Page 313, recorded 2/3/1984 by Bridger Valley Electric Assn.

The Trust Lands Administration believes that these rights-of-way likely do not impact the subject property as no overhead power lines are present on the property and electrical service to surrounding homes is provided via buried lines in the city streets. However, interested parties are encouraged to do their own due diligence regarding these potential encumbrances on the property.

The property will be conveyed subject to all valid existing rights.
Disclosure and Contact

Disclosures:

Please see the auction page for general disclosures and auction procedure information which pertains to all properties being offered at the auction.
The property will be conveyed subject to all valid existing rights.
A cultural resource survey will be conducted on the subject property.  A reservation will exist if any significant sites are identified.
All minerals, except the sand and gravel are reserved to Trust Lands Administration.

The Utah Geological Survey (UGS) has provided the following comment regarding this property: "Potential geologic hazards in this area that could affect the property include flash flooding/debris flow, problem soils including, shrink/swell, and/or collapsible, landslides, rockfall, shallow bedrock, and moderate to high indoor radon potential. Prospective developers should be aware of the potential hazards so they can be addressed in a manner appropriate to the intended use of the property. Geologic hazards are best addressed early in the land-use planning process prior to development and construction. General geologic hazard information is available at UGS offices and online at http://geology.utah.gov/utahgeo/hazards/index.htm."

Other disclosures, if any, will be announced at the auction.

Contact for Additional Information:

Chris Fausett
Resource Specialist
chrisfausett@utah.gov
(801) 538-5139


Diane Lund
Sales Coordinator
dlund@utah.gov
(877) 526-3725 or (801) 538-5163 
more info
Photo #1 – View from the property overlooking the town of Manila with Flaming Gorge Reservoir in the distance.
Photo #2 – Lower portion of the property.  Access to the property is from 2nd North Street as seen in the photo.
Photo #3 – View of the property from 2nd North Street with steep hillside in the background.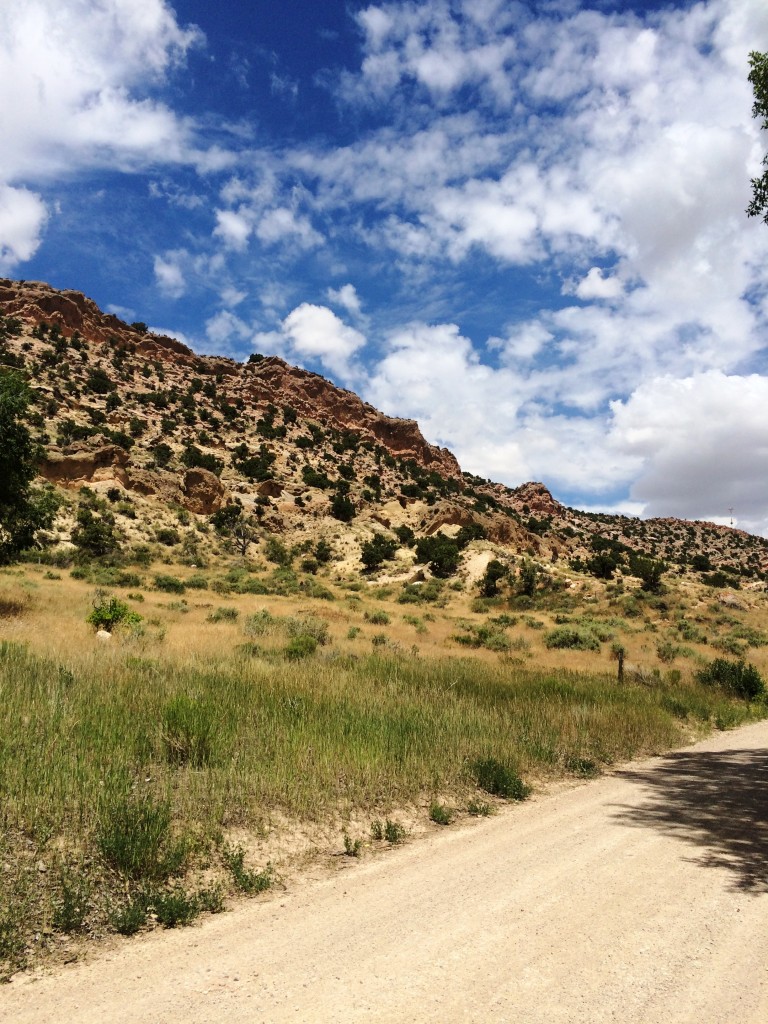 Photo #4 – View across the lower portion of the property toward the steep hillside.