Right of Entry Permits

Rights of Entry permits are required for all commercial use and some non-commercial use activities on trust lands.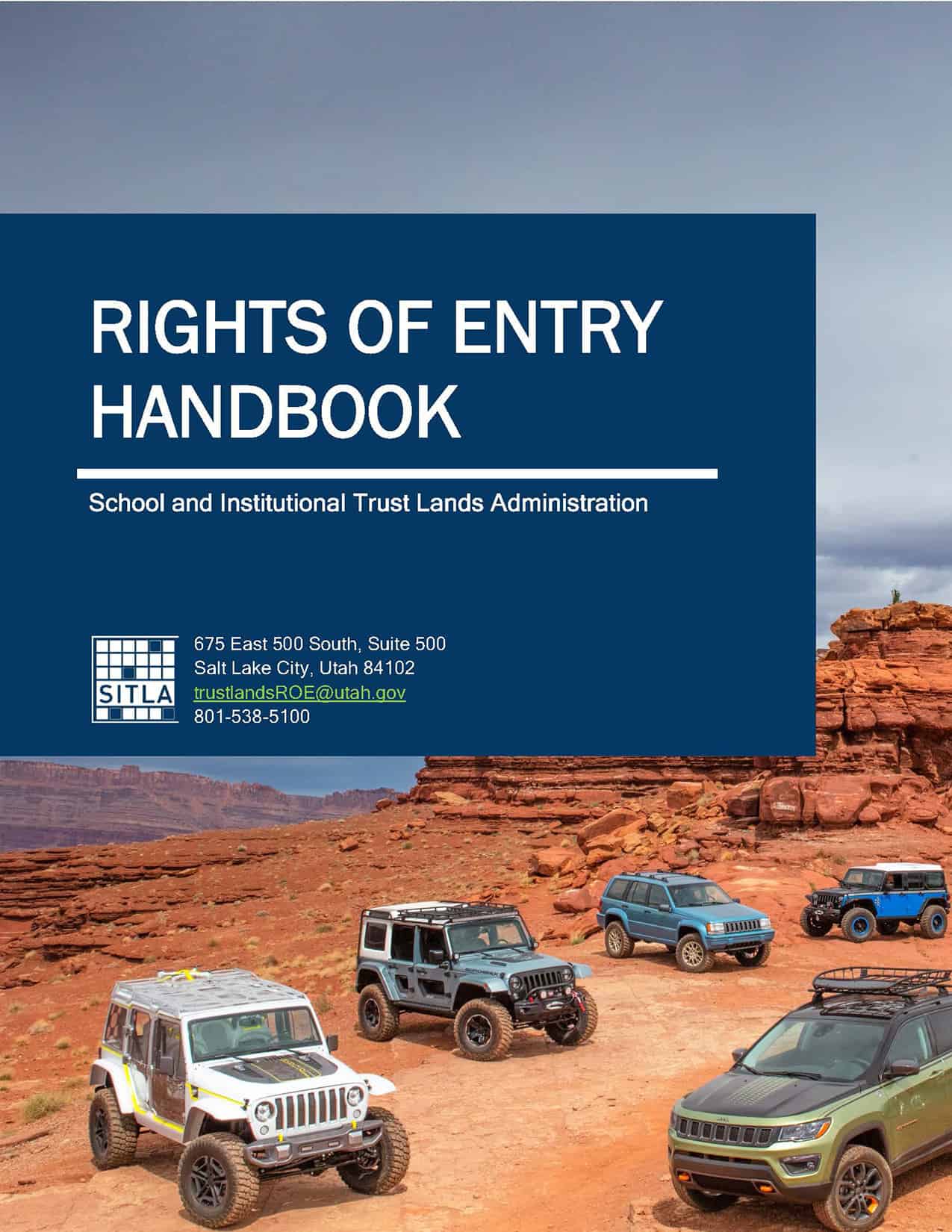 Examples of commercial uses requiring Rights of Entry permits, include: commercial guiding and outfitting, competitive events, filming and photography, and wilderness therapy.
Non-commercial uses that negatively impact trust lands may also require Rights of Entry permits, such as some:  large group campouts, weddings, church or school-sponsored events, club or group activities, and scientific studies or monitoring.
Permits or other authorization are not required for non-commercial hunting and fishing, wildlife viewing, short-term and low-impact camping, low-impact activities and recreation such as hiking or horseback riding, and biking or OHV use on designated routes.
Anyone conducting activities requiring a Right of Entry permit without said permit may be subject to civil and criminal penalties set forth in Utah Code § 53C-2-301.
Please view our Right of Entry Handbook for additional information on whether you need a permit or use the Contact Us button at the top of this page to ask any Right of Entry questions.