Board of Trustees
The SITLA Board of Trustees meets several times annually to review and consider all trust lands business. The public is welcome and encouraged to attend all meetings. Please Note: Meetings are subject to change, please visit the Utah Public Notice website for current meetings and agendas.

2023 MEETING DATES
January 19 | Salt Lake City | Meeting Agenda
February 16 | Salt Lake City | Meeting Agenda
March 16 | Salt Lake City | State Capitol • Room 445 | Meeting Agenda
April 20 | Salt Lake City | State Capitol • Room 445 |
May 18 |
June 15 |
July 20 |
August 17 |
September 21 |
October 19 |
November 16 |
December 21 |
___________________________________________________________________________________________________________
Board of Trustees
Six trustees are appointed to six-year terms by the governor, who makes the appointments from a list of nominees supplied to him from a nominating committee. The seventh at-large member of the Board of Trustees is appointed at the pleasure of the Governor. The Board of Trustees selects its officers from within its ranks.

W. Richards Woodbury
Chairman
Woodbury Corporation
Background: Real estate development, planning and management.
Term Expires: Jun 30, 2023
David Donegan
Vice Chairman
President SOGC, Inc. (successor to Sinclair Oil & Gas Company)
Background: Oil and natural gas exploration, production and midstream operations.

Term Expires: Jun 30, 2024

Warren H. Peterson
Trustee
Vice President, Land and Natural Resources, Retired | Farmland Reserve, Inc.
Background: Land use planning and management, natural resource law.
Term Expires: Jun 30, 2025

Bryan L. Harris
Trustee
Development Director, Longroad Energy
Background: Renewable energy development

Term Expires: Jun 30, 2026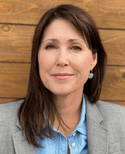 Tiffany A. James
Trustee
Principal, Flicker Consulting
Background: Industrial and Energy Infrastructure Development and Asset Management and Optimization
Term Expires: Jun 30, 2027
Mike Nelson
Trustee
Mike Nelson has taught mining engineering at the University of Utah since 1999. Before that. Previously, he worked in the mining industry for 19 years, and taught at the University of Alaska Fairbanks for five years.
Term Expires: Jun 30, 2028
Michael Mower
Trustee
Deputy Chief of Staff and State Planning Coordinator in the Governor's Office
Background: Coordinating state planning and public lands initiatives
Salt Lake City, Utah

Term does not expire; serves at the pleasure of the governor.

Lisa Jones
Executive Assistant to the Board
801-538-5110