#BeMinedUtah19

Show some love to the minerals in your life. W
e're giving $500 to the two schools with the most creative photos showing how minerals help power their students, classrooms or schools.
  Snap a photo showing how minerals help support your life, school or classroom by 5 p.m. Thursday, February 28, 2019. Open to all Utah K-12 public schools.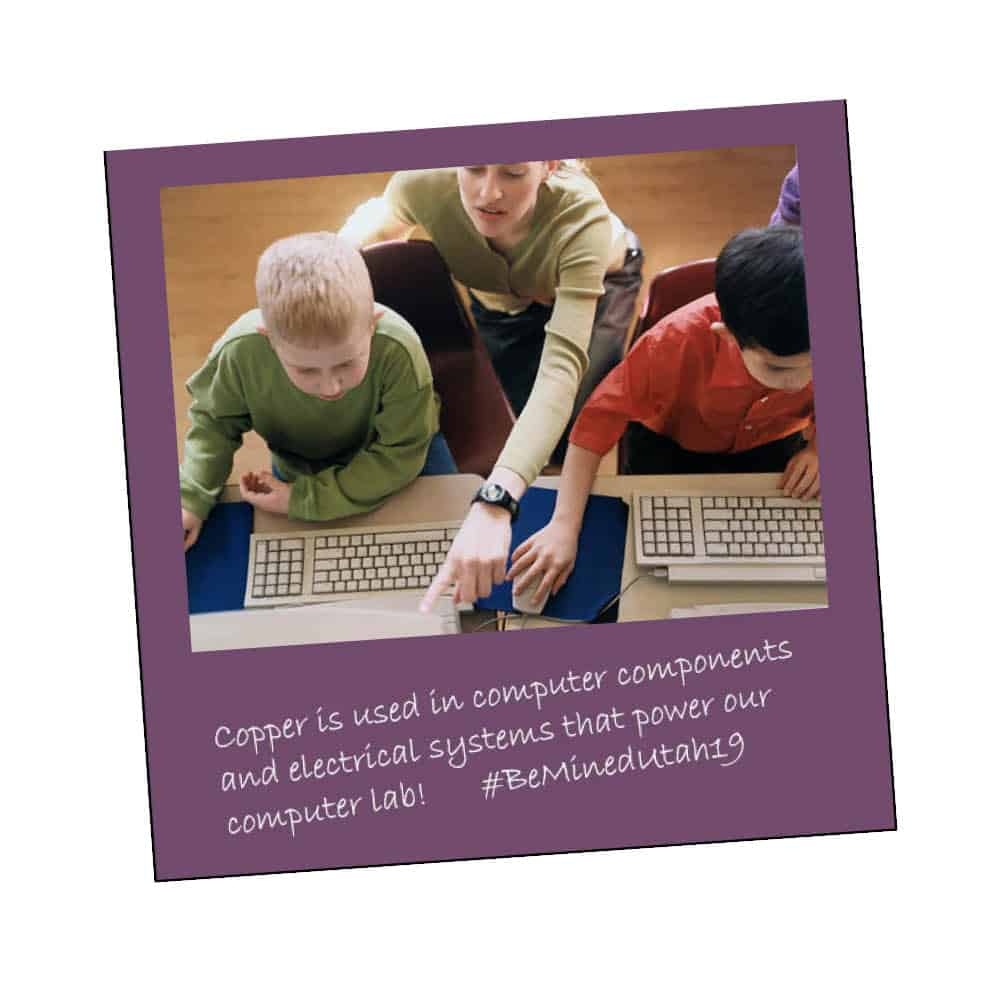 Post your photo to Instagram, Facebook or Twitter using the hashtag #BeMinedUtah19 or email your photo to oilgasmining@utah.gov – Please include the name of your school and district.
Need inspiration? What minerals powered your transportation to school? To turn on the lights, air conditioning or heating? Did you power up a computer or other electronic device? How was your school constructed? 
Explore the Utah's Energy & Minerals website for more ideas and classroom activities. Or check out this interactive periodic table from Los Alamos National Laboratory
  Or this list of minerals and their everyday uses
  Judges from the Division of Oil, Gas and Mining and Utah Trust Lands will select two winning photos
  The winning schools receive $500 for a mineral field trip or classroom technology
  Questions? Contact us at oilgasmining@utah.gov or 801-538-5102
Sponsored by the Division of Oil, Gas and Mining, Utah Trust Lands, Utah Mining Association, and Governor's Office of Energy Development.